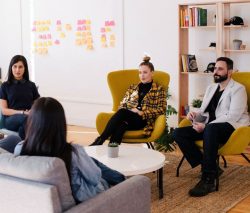 How long does it take for us to realize that most of what is on line is lies trying to fool people into releasing their purse strings? How hard is it for the regular person to find a legitimate business that is not out to scam them? Human nature wants to believe but when it says no work at all, you better see a red flag. They are going to tell you what you want to hear and head in the other direction with your money and have a vacation of a lifetime.
Work at home is just what it states you do the work, without the work involved you will not advance. Thinking that it will come to you is liking to thinking there really is a pot at the end of the rainbow full of gold. We are in the big leagues although we don't realize we are not in the competition because we have not figured out what the gurus know. They will tell you bits and pieces but they are not telling you the whole marketing scheme when they can make money selling us marketing tools a piece at a time. You are much better off taking the time to find the systems that will have all the marketing tools to help you and save you time and money.
We can spend loads of money on marketing tools that will not produce any results, listen to your buddies online they will tell you what has worked for them. We know the big bucks are in advertising, if that is your specialty you will not have a hard time making money. Get your name out there, so people know you are ready to help them. The rest of us have to find legitimate companies to buy advertising from for our work at home opportunities. What kind of paid advertising is out there? Google paid advertising, you will find banner shows, ppc (paid per click), ppv (paid per view), ezine ads, paid solo ads(and you are looking for solo ads to contact addresses, ad sense, just to name a few.
I even found a co-op with a banner rotator that will sell you views of your rotator. Advertising is very diverse on line, classifieds are a little giant when producing results. If you have your own safe list you will be able to send your own opportunities to your membership. There is free forum boards, ad boards get some of your friends to start posting and when it gets on its feet you can sell advertising because they know its a real deal.
Just because you are on the internet does not stop you from starting your own business. Do You have a specialty baking or planning menus for others, maybe a green thumb. It is easier to follow your heart with something that really means something to you for a business plan. Others have done it and you can do whatever you put your mind to. Starting out with a blog might show you the outlet you are good with or comfortable telling others about then move on to getting your business started. Remember our dreams fulfilled makes us a happier person.